Crew Profile: Derek, Khalila and Trovan

Derek, Khalila & Trovan can't wait to welcome you to the BVI!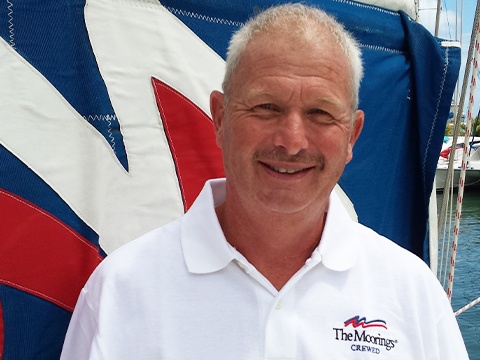 Experiences/ Qualifications:
BVI Grade 2 Captains Ticket
RYA Yacht Master Offshore
PADI Rescue Diver
STCW 95
VHF Certificate
Various other RYA Qualifications
Areas Traveled:
By land: North and South Africa, Western Europe, The Caribbean and parts of the USA
By Sea: UK, France, Gibraltar, Canaries, Atlantic Crossing, The Caribbean, East Coast of the USA and the Bahamas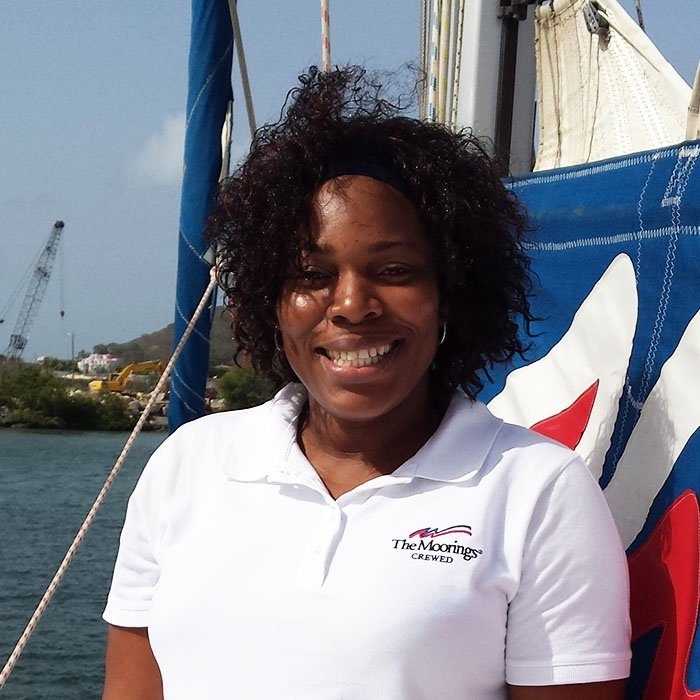 Experiences/ Qualifications:
RYA Competent Crew

STCW95 (Personal

Survival Techniques, Personal Safety & Social Responsibility, Elementary First Aid, Fire Prevention and Fighting)
Highfield Level 2 award in Food Safety in Catering
Ashburton Chefs Academy
Certificate in Professional Cookery
CTH Level 2 Award in Culinary Skills
RYA Powerboat Level 2
Powerboat Handling.

*If unforseen circumstances prevent this crew from hosting your charter, another competent crew will substitute. A Moorings 5800 will be crewed by a professional captain and gourmet chef. For charters with more than 8 guests, an additional steward/ess will be provided to ensure the highest level of service.
Your Steward/ess
Your steward/ess Trovan will be responsible for the daily housekeeping, ensuring the communal areas and guest cabins are kept clean and tidy. You can expect Trovan to professionally serve you during mealtimes, and to serve drinks (including mouth-watering cocktails) and snacks to keep you going as you explore. Trovan will be the host for any parties, activities or excursions and will have an abundance of knowledge of the surrounding area so be sure to ask lots of questions! With a passion for the sea and sailing, Trovan may also help the crew out with water sports and deck work, and will be making sure you're having an incredible time during your charter with The Moorings.
Crew Comments
Derek has worked in the hospitality industry for many years both on land and sea. He has worked in The BVI for a total of ten years, four of which has been with The Moorings as a Captain. He believes that he can give a professional and entertaining approach and looks forward to showing you the wonders of this region. His pastimes include traveling, sailing, swimming, diving and photography.
Testimonials
Kay is right - she makes the best beverages in the islands! We appreciated Kay's attention to detail, whether on the dinner table, in our cabins, or in her hospitality. Very special! Our initial instincts were correct; we had the most terrific, fun, special week with this amazing crew!! - Terry and Jim W., Dallas TX